Today has been a day. My phone started ringing at 8:30 this morning. As it turned out, my 6 year old nephew broke his tooth and had to go to the dentist to get the rest of it pulled out. I ended up skipping work for a while and sitting over at my sisters with her remaining children: a 4 year old, a 2 year old, and a 2 month old.

Actually, I ended up having a lot of fun. The baby slept the entire time, the 4 year old loves to hang with me, and the girl... the 2 year old actually acknowledged my existence for the very first time EVER. Usually when I watch her, she cries the entire time. If I talk to her she hides behind the chair. If I pick her up she cries more. Somehow today, holy cow, she was under the couch avoiding me... then suddenly out of nowhere stood up, and pointed at the picture she drew and showed it to me!!! This was followed by an hour of smiles, playing, laughter... and I was even given my first kiss goodbye!


THEN
I got to work, realized that I had left my work bag at my sisters, had to head back then found out that Drake (the one with the broken tooth) bit the heck out of his lip because of the Novocaine and was bleeding all over the face. Poor kid looks like he lost a fight now.
Instead of going all the way back to the office again, I decided to come home to work. It looks like I will be working the rest of the night.
Oh, and did I mention that I got BIT by Mr. Bubbles on the back of my hand because he was being a mean brat? That was really the icing on my day. Grrr.
I have some more fun vintage items for sale!
Vintage 1950s Kitsch ATOMIC Rockabilly Men's Cabana Swim Set - Swim Trunks & Linen Top in Excellent Condition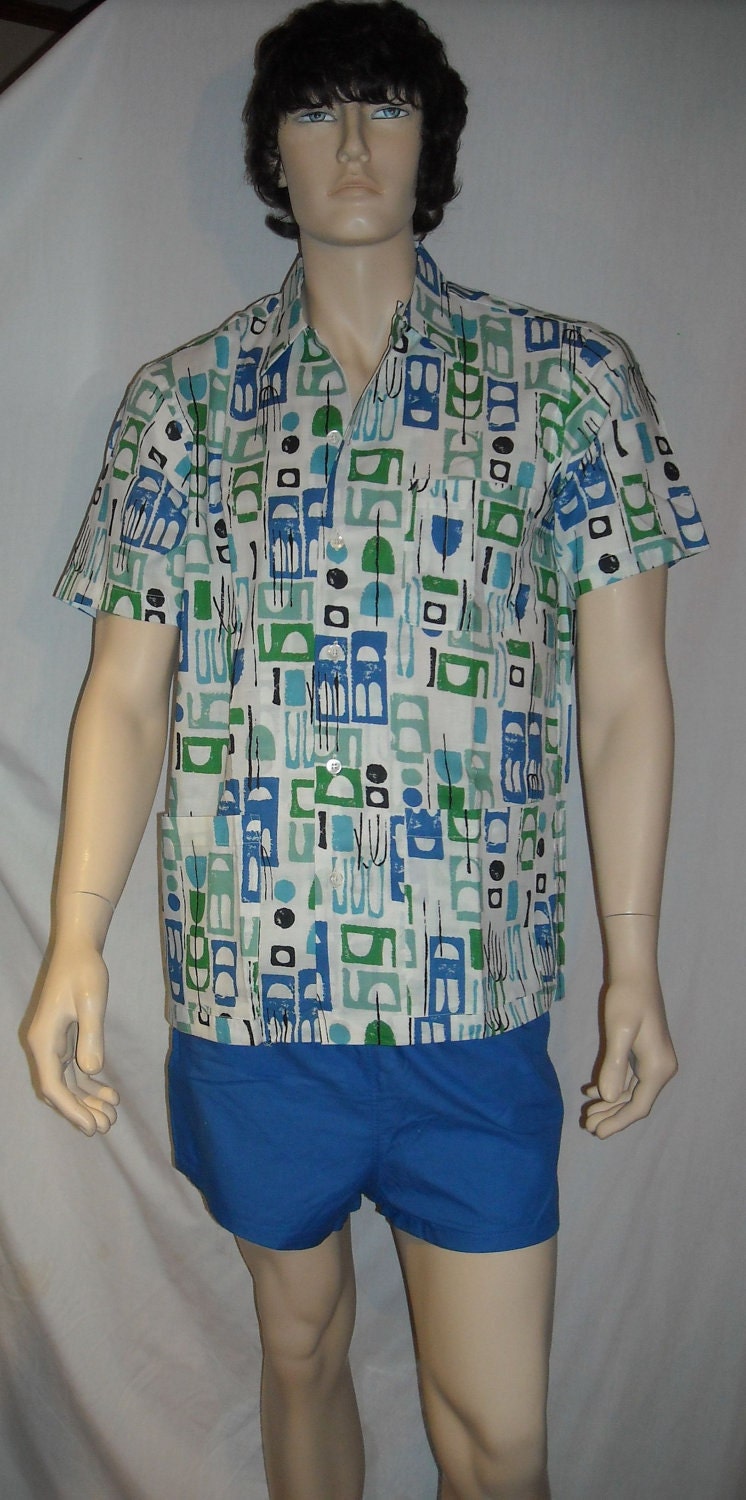 This is an authentic man's cabana swim set from the 1950s. It features a short sleeve shirt with a fabulous atomic print in blues, greens and black. The shirt appears to be made of high quality linen. Closure is by five plastic buttons up the front of the shirt, and a sixth button at the neck which buttons closed with a loop. The shirt has three patch pockets on the front, two at each front bottom side, and one breast pocket.
Rare Vintage 1950s Mens Heavy Overcoat High Quality Coat by Hart Schaffner Marx 100% Cashmere Silver Trumpeter XXL in Navy Blue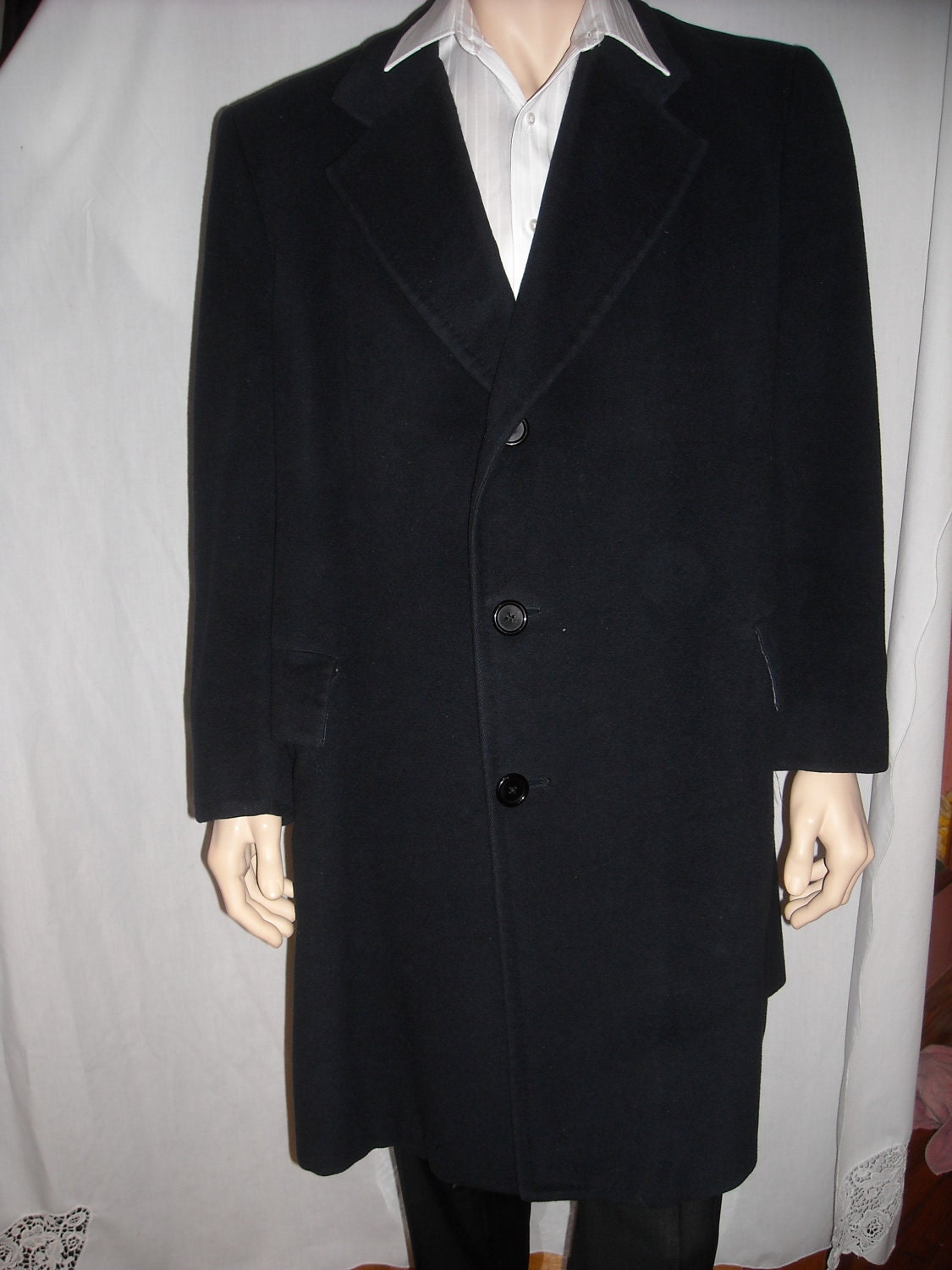 Vintage 1950s-1960s Overcoat Hart Schaffner Marx Cashmere Silver Trumpeter 52 XXL Navy
Soft, Luxurious, High Quality
Olive green velvet lined pockets, black satin lining, back vent.
Well, it's back to work for me now!
Check out my ETSY store!
Check out my EBAY store!
And as always, my website!
Vintage Kitsch Couture